A One Day Event to Teach and Inspire Women
Our KCC One App also features some popular segments from our 2020 event including:
'Along Came Mercy' testimonial from Heidi Tai
'Knowing God's Peace' testimonial from Tace Stevens
Bonus Examen questions from Kara Martin
Five-day devotional series on rest written by Heidi and Kara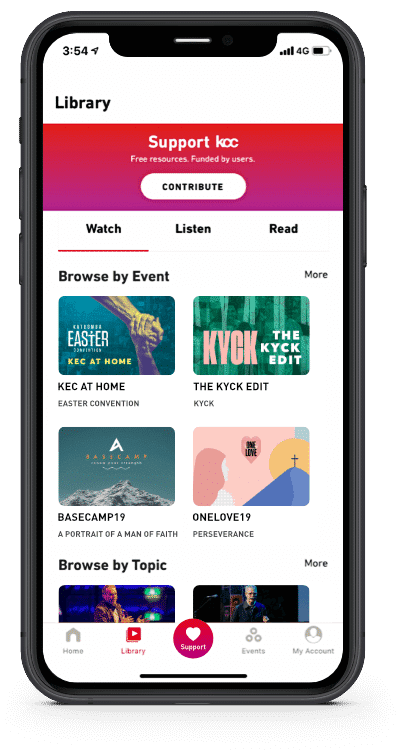 OneLove2020
Spotify Playlist
The OneLove Team have compiled some of their favourites for you in our OneLove20 Spotify Playlist.
You can also access past years' playlists and listen to your favourite tracks from past conventions!
We've partnered with The Wandering Bookseller to offer some our top picks and reads for OneLove viewers.
Check out the website to view books on offer and order in your copy today!
"I was very encouraged by the talks and by the sharing in a community. I watched with my daughters which was a wonderful experience."
— Pam
Sign me up for
OneLove updates!