Volunteer with Us!
OneLove doesn't happen without a team of volunteers in a variety of roles. Check them out below.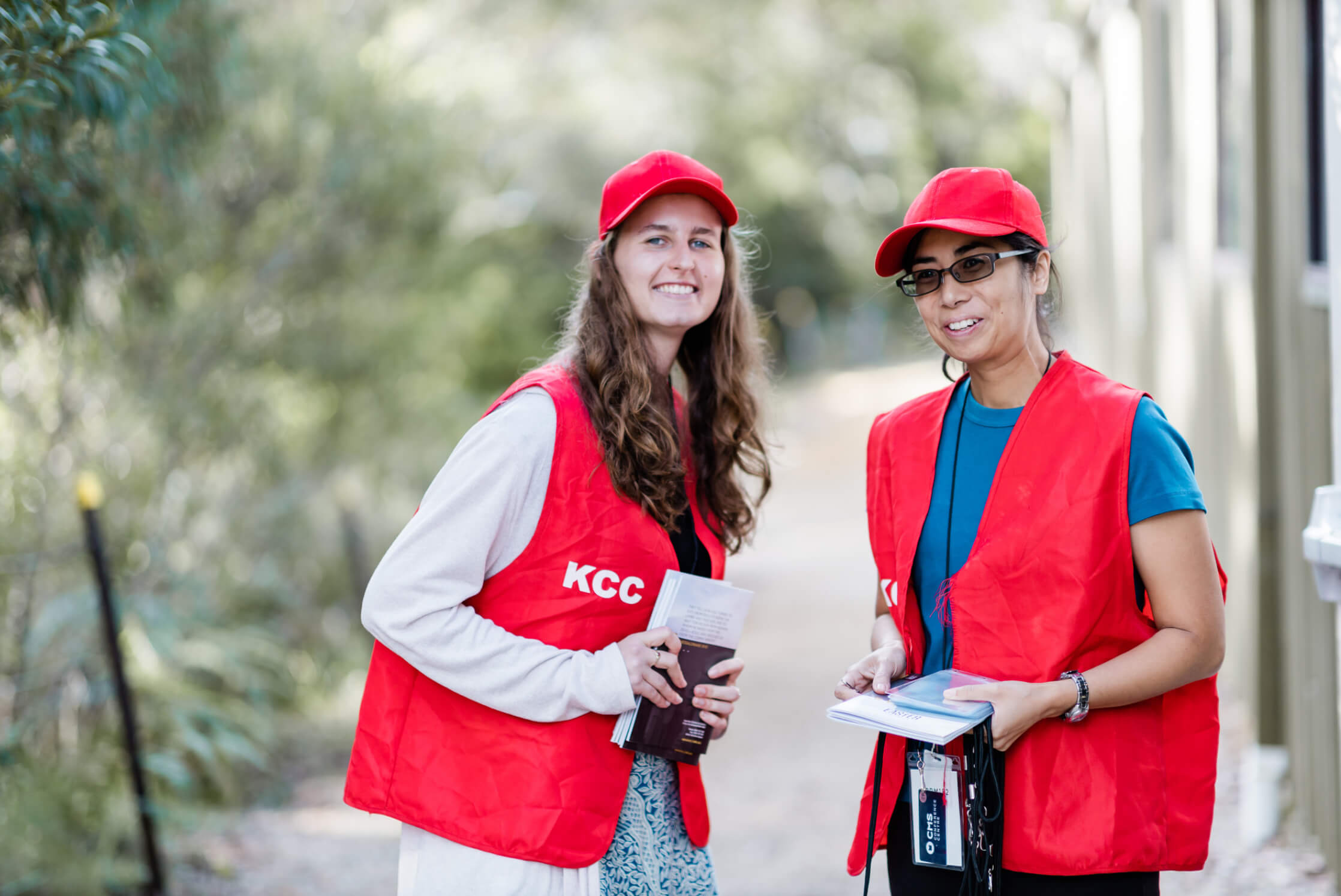 Help us at Onelove
Application Process
1. Requirements
To volunteer you must be:
A committed Christian and agree to the KCC Code of Conduct
Over 18 or attending with an adult
Happy to serve and work with others in a team environment.
If this is you, great! We'd love to hear from you.
2. Next Steps
Please look at the volunteer team roles here to determine which role you'd like to apply for.
Complete the Volunteer Application Form. Please note that you will need contact details for 2 referees (one of these must be your Minister/Pastor).
3. Acceptance
When we receive your application, we will contact your references and determine your suitability for this role.
Once an application has been approved, we will contact you via email. For female volunteers you will get your conference ticket for $50, male volunteers will not have to pay.
If you have any questions about volunteering, or about this process please reach out to our team at oxygen@kcc.org.au.
Volunteer Roles
Ushering Team
Main responsibilities:
Check delegate tickets upon entry.
Greet delegates in a friendly way and be helpful.
Help with seat drops (if required).
Control the flow of delegates into seats.
Parking Team
Main responsibilities:
Direct people to available parking spaces.
Greet guests arriving at the event.
Provide basic information and directions.
Catering Team
Main responsibilities:
Help setup and pack down for morning tea and lunch.
Assist with serving of food and drinks.
Register to Volunteer